My journey in Artemisszio start in September 2016 when I met Diana who is the director of organization. She was guest in our university and Diana provides us with the Hungarian Migration policy in "Migration Study" class. When she mentions such an organization which is supporting migrant like Artemisszio, I definitely want to be part of this family. How lucky I was for finding organization that is providing migrant with a great opportunity and supporting them meanwhile they are on abroad.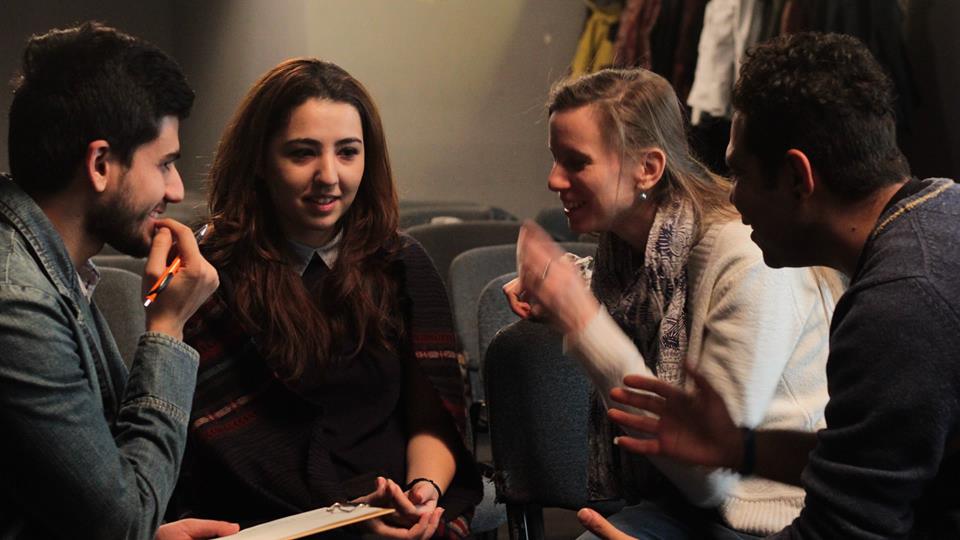 Photo by Hanna Eichner
When I met Artemisszio project I immediately want to participate and sign contract and starting my journey in Artemisszio. They suggest me a lot of possibility for gaining experience and improving my skill. Above all I start with a great project which name is "Job skills training". I participate almost in all programs and gain matchless experience which I will need the rest of my life. Through this program we gain experience with writing better CV, to be prepare for job interview and learning the way how to write good cover letter for work. I like in most this program that our coordinator teach us how tricky question can be ask from us in job interview and how well we need to prepare for this. We have been totally ready for interview after program and at the same time coordinator look though our CV gave some advice for writing better CV in our future carrier. Another important project supporting by Artemisszio was Hungarian class per week. During my study I realize that it is almost impossible to stay in Hungary without basic Hungarian. Each of us who are migrants in Hungary should know at least basic Hungarian. Artemisszio provide me with great opportunity with learning Hungarian which is totally free. Another interesting project in organization was DET (Digital Empowering Tool) which is conducted by an expertise to assist you in finding your interest either in job or academic. Program make you remind all your life from childhood until today and make you feel and realize your interests and competencies. Artemisszio played a significant role in my life with finding internship for me which I was searching more than 7 months. By the supporting Artemisszio I got internship in "Terre des Hommes". This organization is an international children's rights charitable humanitarian organization, it is such a honor to work in that organization and gained new skills that could use further in my profession. Even if internship is unpaid Artemisszio supported me by providing monthly stipend of 50,000 HUF for each month.
Finally I would like to mention that it was great chance to know such kind of organization in Hungary. Artemisszio family's door always opens for migrant who need help like me! I might want to specify that I am thankful to Diana who is head of organiztion, Mustafa who is helping organized event provide us with training information, Adri who did great job with drawing my life map, Annabella who is teaching me Hungarian language and Erzsi who is coordinator in "Skills On!" program and help me a lot in any case! Thank for Artemisszio family for all what they did and they are doing for me!
By Nurana Mirzayeva