Artemisszió Foundation coordinates the project, North-South Connection: Partnerships for a more just world between European and African schools that is supported by the EuropeAid program of teh European Union. Within the program 16 European schools (from Hungray, Denmark, Bulgaria, Slovenia) will cooperate with 16 African schools (from Ghana, Kenya and Sierra Leone). The Hungarian schools will partner with Sierra Leone. The schools will integrate global issues in their curricula and teaching practices with a specific focus on MDGs in Sub-Saharan Africa by working with the method of school partnerships.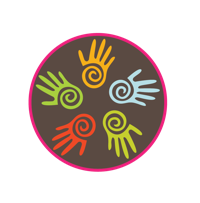 The main goal of the project is to actively involve students and teachers in an ongoing, well-structured and supported dialogue and collaboration with peers in the global South, thereby enhancing their knowledge of global interdependencies, critical thinking and engagement for a just world.
A global school partnership can increase young people's understanding of global issues, equip young people with skills and knowledge to become active global citizens and ensure young people's commitment to a fairer, more sustainable world. This is why we believe that it is the best way to sensitize young people about shared interests and needs and educate them to critical understanding. The program creates living personal relations between students of different economical, political and social environments and a natural link between their experiences. By linking the schools and creating a common space for joint activities, students and teachers will discover and integrate naturally the Northern-Southern, urban-rural interdependence, while progressing with their projects on the chosen MDGs.

Within the program, the Hungarian teachers will take part in a three day course,. In July, one of the teachers from each Hungarian school will visit the partner school in Sierra Leone in order to familiarize themselves with the educational system, curricula and with the local conditions, challenges. Throughout the upcoming school year the two partner schools will jointly implement the project, which will be shown through a photo exhibition to the larger public in 2014 autumn. The European teachers and selected students will also have the chance to meet each other in Slovenia in a summer camp. At the closure of the project, the colleagues from Sierra Leone will visit their Hungarian colleagues, throughout their stay they will take part in everyday school life and also in the events around the photo exhibition.
Partnerek:
O3V (Denmark)
Global School Partnerships Denmark (Denmark)
http://www.globaleskolepartnerskaber.dk/
Center for Inclusive Education (Bulgaria)
Voluntariat (Slovenia)
http://www.zavod-voluntariat.si/
Website of the project:
Reference number:
Lot 1 Application 83 – Contract No. DCI NSA-ED/2012/281-370
This project is funded by the European Union and the Hungarian Ministry of Foreign Affairs.