Our Vietnamese Skills On participant, Tram heard about our program from her volunteer Hungarian teacher. She joined and decided to try other programs as well. Here she shares her experiences.
I heard about the Skills On program from my friend Katalin, who was also my volunteer teacher in a Hungarian class. When I came to the program, I was already disappointed and blamed myself for not having information, skills or luck... I had an interview at the office of Artemisszió and I decided that I had to become a participant. I wish I had more time to attend all the programs organized by Artemisszió and Mighelp.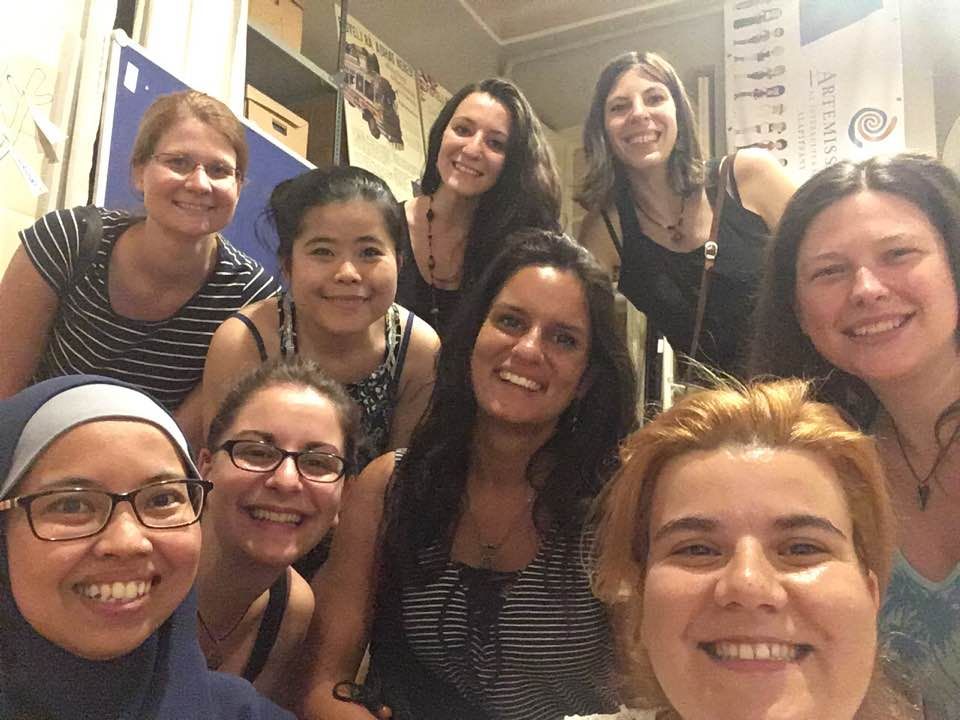 The program gives me much more than I expected. We start with "job skill training" and during the training, I got more information from Etelka about the Hungarian job market and also tips to get my dream job. Seeking a job is not easy, especially if you are a foreigner and do not know about the local market. That's a reason why they teach us about job interviews. I also learn how to write a good CV and how to get confident in public. At the end of the job skills training, I had a job interview test. We were given more useful advice for writing a good CV and preparing for the interviews. We had to take it very seriously, as experience is really important for the future.
Later on, I participated in another project, which was a public speaking workshop with Rita. It was helpful for my studies. We had to give a presentation in a team, and also individually. We had a great time learning and understand each other.
I was also interested in another project, namely the Digital Empower Tool. Within the project, an expert helps the participants find their strengths and interests. This project helped me a lot as I was able to find my real interests and competences. I learned how to build on my strengths and how to use them in the future. It is sometimes difficult to be in Budapest alone. Sometimes you hide behind another person and forget about yourself.
If you don't know the local language, you don't get all the information you need. The most important project supported by Artemisszió is a Hungarian class every week. I fitted all the appointments of the projects into my schedule.
During the program, the coordinator always helped everyone find internship program. Finally, I would like to thank all coordinators, Zsuzsa, my DET expert, my teacher Éva and Erzsi, who was the most helpful person. Thank you for everything you did for me and all the participants.
I really enjoyed the program as I could learn a lot of things that were not part of my university studies.
In the end, I believe that I have been gaining more experience and knowledge which will help me find my dream job in the future.
Nguyen Ngoc Bich Tram